If you're familiar with my blog, you may have noticed that something's new. Aside from a color palette change, the URL of the site has changed.
Yep.
Freelance Freedom Fighter is no more! 
That feels like a pretty heavy thing to say, but I promise, I'm not being Debbie-Downer today.
This is my first official post for 2018, and as such, I'm going to lay out what was behind the shift to the new brand.
Are you a struggling freelancer or creative entrepreneur?
I've been there, and I want to help you get out of your rut! Sign up for my best tips and tactics for landing better work and blogging for profit.
100% Privacy. We will never spam you.
The Struggles of 2017
As with most new years, I was ready to make that year my best year yet.
I was going to write a blog post every week. I was going to create free email courses. I was going to launch my first digital product.
And what happened?
None of it. I didn't even write a post last year.
A lot of life got in the way in 2017, and I had to reassess and focus on things that made sense for me that year. Which ultimately meant focusing on my work outside of the blog.
However, the amount of time spent away from personal projects gave me time to reflect on what I wanted my body of work to look like in the years ahead.
Originally, when I started this blog, it was to document my journey of how I went from being a minimum wage retail worker and new mom to a well-paid freelance writer.
But as times changed, my vision for the blog began to change as I found that more and more bloggers and writers all had similar struggles that sometimes seem to go unsolved.
The biggest issue?
Most freelancers have a hard time finding great paying clients and scheduling past the month.
And since most freelancers operate blogs as part of their side-hustle or business, there are other intricate pieces of the online business puzzle that we all look at and scratch our heads to figure out:
How do I brand my blog or myself to bring in better clients?
How can I use content and social media to drive email signups to my site?
How can I leverage my blog to get better email clients?
Do I need to stick to a single niche?
How do I deal with my fears?
What if I fail??? 😖
The issues and questions that stem from could be simmered down to two common struggles:
(1) Marketing and (2) Mindset.
Marketing is a word that most creatives hate to think about. We like to be in the creative mess of things and have the fun that comes from creating.
And yet, without a marketing plan, our grand plans of turning that passion into a business that thrives is likely never going to happen.
Mindset is another crucial component of being able to stick to the long-game of being in business for yourself.
You can be the most organized, well-written, well-educated person in the room and yet, if your mindset is not constantly in focus, you can quickly lose all motivation to keep going.
My journey into writing led me to Marketing quite naturally.
Are you a struggling freelancer or creative entrepreneur?
I've been there, and I want to help you get out of your rut! Sign up for my best tips and tactics for landing better work and blogging for profit.
100% Privacy. We will never spam you.
And as I worked on my hustle, I found that successful marketing was a severe pain point that I wanted to guide other freelancers and creative entrepreneurs through so they felt better equipped to do the work they love without worrying as much as I did when I first got started.
The other side of the coin for me was (and still is) creating a better mindset for success and defining what success in my life would look like for me and not based on what other people do.
These two struggles are how the new name for my blog was born.
Rebranding To Hustle Pineapple
The "Hustle" part of my new brand was to help convey instantly that this blog is dedicated to people who want to start a side-hustle or who are pushing their online business further.
Part of the hustle is marketing so → Hustle = Marketing.
The "Pineapple 🍍" part of my brand has a few meanings for me.
During 2017, I focused on learning more about personal branding and learned how key it is to nail your branding so you can stand out better and have your authenticity and voice shine through.
I struggled to figure out my branding until stumbled across a quote about pineapples that oddly struck a chord:
Be a Pineapple. Stand tall. Wear a crown. Be sweet on the inside.
I have no idea who came up with that saying (however, I heard that Kat Gaskin originally started it, so you go girl!) but I loved the meaning and mindset it conveyed to me.
Be kind. Be considerate. Be humble. But own your strength. Wear your confidence. Be a pineapple 🙂
So → Pineapple = Mindset.
From a branding perspective, there is also a psychological upside to using pineapples.
I mean, when you think of a 🍍 isn't there something about it that makes you happy? (Unless you're allergic…)
Pineapples are largely used in marketing scenes that depict happy people, good vibes, positivity, and even relaxation.
To use pineapples in my branding builds on that already existing emotional/mental connection.
Smart, eh?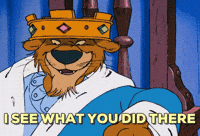 I began using pineapples in everything I did for my brand online.
My personal URL, Instagram, LinkedIn, Twitter accounts all have my new signature 🍍 incorporated.
However, I didn't keep that mighty pineapple in digital form only.
The meaning of "Being a Pineapple" is something I like to remind myself of every day, so I now have pineapple accessories and pins that I carry around to keep my mindset on point.
https://www.instagram.com/p/Be9WIy7lOix/?taken-by=hustlepineapple
Are you on Instagram? Let's be friends! ☝🏼☝🏼☝🏼☝🏼
Talk about taking your branding personally, right?
Why This Rebrand Was Important For Me
I struggled with branding this blog for a long time. I just couldn't nail down the right colors and feel for it. I started out as a web designer so I quibble over things that most people probably wouldn't care much about.
But more than that, I lacked direction for myself, and therefore, I couldn't find my voice.
The name HustlePineapple, for me, brought me a high level of clarity and stemmed from assessing my core values and vision.
I know myself better than I did five years ago and that translates into what I really want to to do with this blog:
To help people get out of a rut. To help them find ideas for profitable side hustles they can start. To inspire them to work on their dreams and their hustle. To give them tools and action plan to succeed in doing just that.
Are you a struggling freelancer or creative entrepreneur?
I've been there, and I want to help you get out of your rut! Sign up for my best tips and tactics for landing better work and blogging for profit.
100% Privacy. We will never spam you.
Aside from clarity of purpose, nailing down my branding had some great business benefits.
How Rebranding and Using 🍍Has Already Impacted My Business
Over the course of last summer, I decided to incorporate pineapples into my personal brand. Here's an example of how I did that:
When I did this, I started to see how it was helping me to stand out. Not just because I was using a 🍍in everything I did, but because I was also being more authentic and true to my voice.
I even started great conversations with people about why I choose pineapples, and it actually went viral on LinkedIn.
24 likes and 8 comments may not seem like a lot, but I actually connected with about 50 targeted clients due to this post and overall, that conversation got over 2K views.
This is just one example of how this rebrand has helped my business.
Since the shift, I've landed more client work, raised my rates, and had so many inquiries about my work that I've booked out work for the next two months.
Like, whoa, right?
It's crazy how something seemingly simple can impact business so much. Honestly, though, this rebrand came from A LOT of soul searching and humbling life experiences.
For too long I was trying to force my online voice and image to match the pursuits and impact I saw others doing. But I came to realize that my purpose, my values, and my personality are different and unique.
Once I owned up to that, humbled (and continue to humble) myself in my goals and purpose, the more the pieces began to fall into place.
How The Rebrand Impacts You
I will still be covering topics for how to become a profitable freelance writer, but the tactics I'll be teaching will apply to many other freelance businesses too.
The rebranding also opened the door to other topics and possibilities for me.
I won't dig too much into some of the stuff going on behind-the-scenes just yet, but I'm excited about how changing to HustlePineapple has given me the clarity and confidence I've been missing the past few years.
That also means I'll be able to deliver better content and help to you, which makes this a win-win!
I'm currently working on a new series of content about landing clients with LinkedIn.
This is going to be HIGHLY actionable and dive into all the best tactics I've found for using LinkedIn for drumming up work that pays AMAZINGLY well.
I don't want to you miss it!
So if you haven't already, signup for my email list so you'll know when it goes live.
Are you considering a rebrand or struggling with branding?
Let me know or post your questions about branding below. I love being able to chat with you so don't be shy!
Did you liked this post?
Subscribe to get weekly updates
You will be notified everytime I have something valuable for you. Click here to read our Privacy Notice